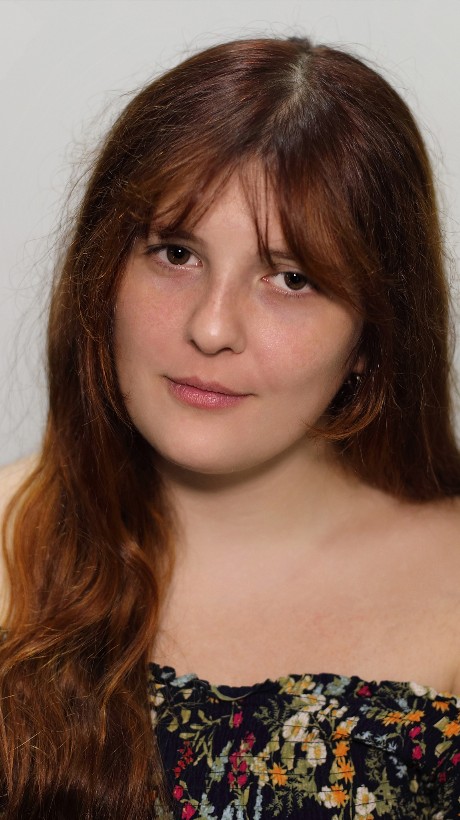 Alessia Di Fiore, a polyhedric
artist graduated from Shakespeare Theatre Academy, naturally ranges from classical theater to prose,
Actress
of pregnant woman in "La Primavera" Jovanotti, production of "D'Aria", directed by Tommaso Ottomano
and Isabella d'este in a film about Titian for the Kublai film Venezia
Despite her young age she has already signed some important theatre productions, such as
"The Lady from the sea" by Henrik Ibsen,
"Parlino i Giurati"
based on the cult film of the 1950s "12 angry men" which starred Henry Fonda on the big screen,
"Dante's Inferno" i
n an original and particular vision of the famous opera.
"I tell you"
a series of current monologues directed and interpreted by her.
"Four stories in a room"
where she combines 4 famous stories in one act.
"A song for you!"
a show written especially for the covid period.
She boasts leading roles, in fininvest programs and in important theatre productions, also skilled in circus arts (trapeze, hoop. silks and pole dance).
Diploma in art therapy including (theatre therapy, dance movement therapy, music therapy and art therapy) and in DSA-specific learning disorders accredited by MIUR.
Shakespeare Theatre Academy a
ffiliated teacher
.
Acting masterclass with Giancarlo Giannini, Lalo Cibelli, Vittorio Matteucci, Giuliana De Sio, Meg Ryan, Ben Stiller. Beppe Vessicchio.
Fluent English certified B2.
She is passionate with books, she has a youtube channel and a instagram profile where she reads and reviews them.
Event coordination and social media managemant at the Feltrinelli Point Messina.
our latest shows, visit all galleries
A song for you !
the last show, despite the covid, written, directed and interpreted by Alessia Di Fiore, she tells us the way to become an actress, but the music that is so friendly every now and then disturbs, a funny show full of many truth
What is a house? Not four walls in which to live but a container of emotions and memories of all those who have lived there, 4 generations, 4 different periods, 4 stories in one room. 4 famous stories that come together in one. Subject, Scenography and Direction Adaptation Alessia Di Fiore
A series of current monologues directed and interpreted by her. Who is the different? the Different is a person with different characteristics from ours, or someone who is judged for those characteristics. Directed by Alessia Di Fiore